Arizona Elk, Antelope & Mule Deer Hunting Licenses & Tag Draw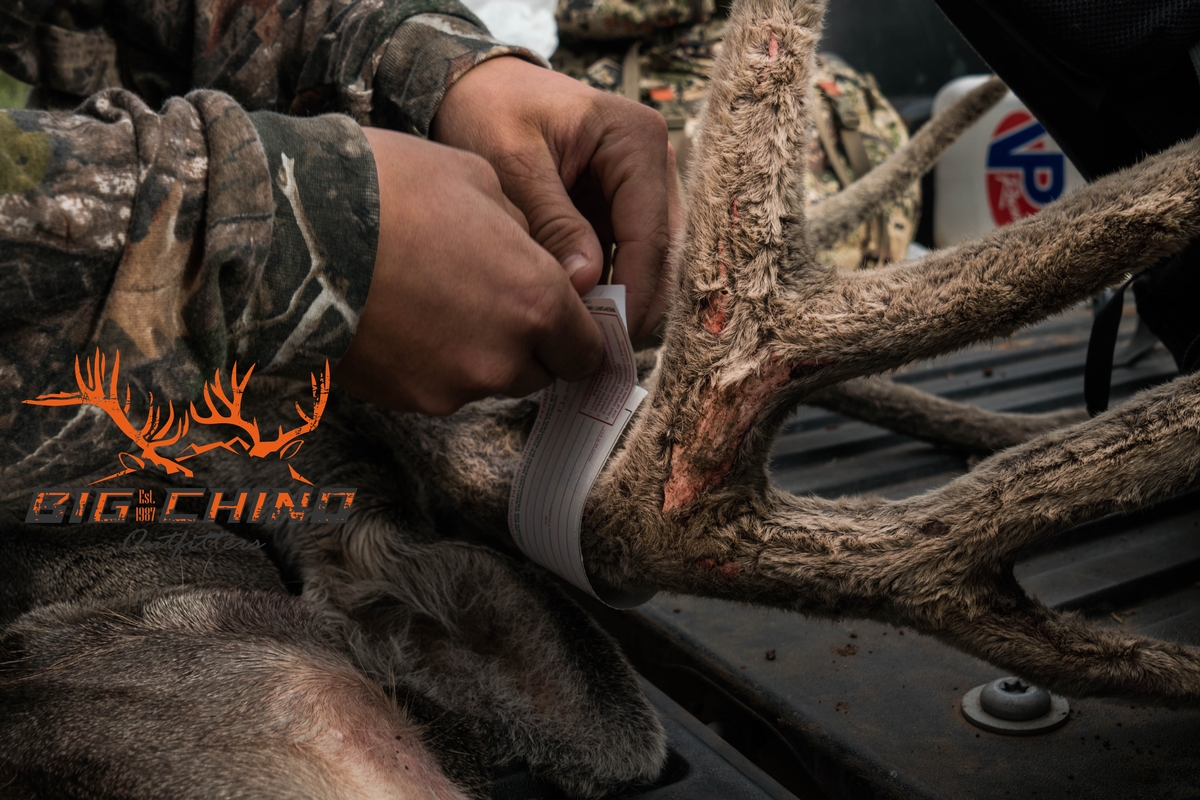 How Do I Apply For or Buy an Arizona Big Game Tag & License?
To legally hunt in Arizona all hunters must have an active and up to date hunting license. Licenses can be obtained online at the Arizona Game and Fish Website, or from participating license dealers ( Walmart, Sportsmans Warehouse) be sure to buy your AZ hunting license prior to applying for tags/hunts and in order to draw a tag during the open application periods for. You will also need a current AZ hunting license to purchase an over the counter (OTC) tag as well.
A hunters education certificate is not required to hunt in Arizona but it is HIGHLY recommended, not only do we recommend for safety purposes but hunters that have completed an AZ hunters education class receive a permanent bonus point towards tag draws for all species in the state.
If you encounter any difficulties or have any questions regarding the process, please feel free to contact JP Vicente at 928-925-9395 or use our contact form, and we can provide information and will help walk you through the entire license, application, and draw process.
How do I apply for an Arizona draw tag?
Almost ALL big game hunts in AZ require the hunter to apply for hunts during the specific open application periods for each species and then draw a tag through the AZGFD lottery system. Whether you are looking for a TROPHY archery/rifle mule deer hunt, ANY elk or antelope hunt, and ANY sheep or bison hunts, then you will need to apply for the draw and be awarded a tag through the lottery system in Arizona. Arizona is known as a "draw only state" with accumulating preference points. For each year you aren't drawn for an indvcidual species, you will accrue a "bonus point" the more bonus points you have. The better your chances are that you will draw a tag. Depending on the species and tags you apply for, will determine the level of difficulty and amount of time it will take to draw. Some tags can take 15-20+ years of building bonus points high enough to draw. Remember you must apply for both the license and the tags prior to the deadline for each species. NO EXCEPTIONS.
Draw Dates:
Elk and Antelope - Application period is mid January into The 2nd Tuesday of February.
Deer, Sheep, and Fall Bison- Application period starts in mid May and the deadline is the 2nd Tuesday of June.
Spring Bison Applications are in October.
To apply for a draw hunt in Arizona visit azgfd and click on "Apply for a Draw."
What is the cost to apply for a draw tag in Arizona
The initial cost to the online applicant is a nonrefundable application fee ($13 for Arizona residents, $15 for nonresidents) and the license fee (if the hunter doesn't already have an active AZ license) License fee is ($37 for resident, $160 for non-resident) The license fee is nonrefundable whether or not an online applicant is drawn to receive a hunt permit-tag. The cost of the hunt permit-tag only will be charged if the online applicant is "drawn" for that species in the lottery. Tag prices vary per species and resident or non-resident status. (See AZ Regs for updated pricing)
How to purchase over the counter Archery Mule Deer tags
Arizona is unique in that it offers some of the nations top archery hunts for trophy mule deer, with over the counter (OTC) tags for both resident and non resident hunters.
If you hunt with a bow, you can purchase Mule Deer & Coues Deer licenses and tags "over the counter", which means no application is needed and no tag draw is required. Simply buy the tag at any participating tag distributor (Walmart, Sportsman's Warehouse, AZGFD office's, etc) and hunters are fully legal to hunt in any open unit during any of the open seasons for archery hunts. (Be sure to check AZGFD rules/regs to determine open units and open dates)
Arizona Mule Deer & Coues Deer OTC Seasons
Hunts take place the 3rd week in August - 2nd week in September & mid December - January 31st. January hunts offers ideal weather conditions and rutting trophy muleys!
What is the cost of an over the counter(OTC) Archery Mule Deer Tag in Arizona?
All through January most units are open state wide and in some areas you can hunt Coues deer and Mule deer on the same tag. The cost for a non resident OTC mule deer tag in Arizona is $160 for the hunting license and $300 for the OTC tag. Prices may change slightly for 2020 but this is one of the best priced mule deer hunting opportunities in the nation!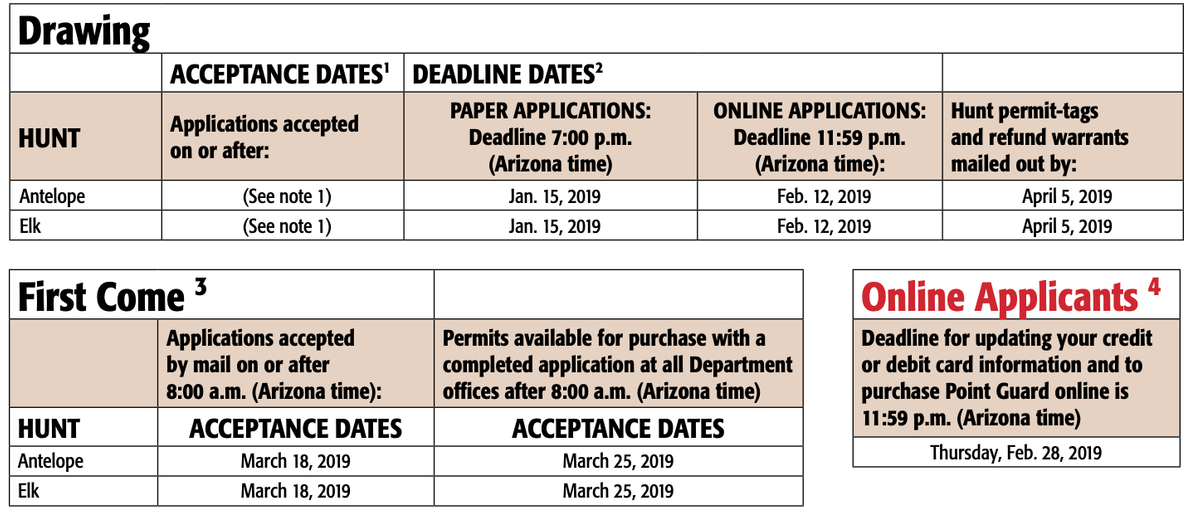 2022 Pronghorn, Antelope & Elk Draw Information
2022 Arizona Draw Deadline
The 2022 draw deadline for Pronghorn & elk was February 8 and 2022. We will update this information as soon as it's available.
Arizona Fish & Game will accept tag applications for big game as soon as the applicable year's hunt information is available on the Department's Web site (www.azgfd.gov), or from any Game and Fish Department office or license dealer, unless otherwise noted in the Hunt Permit-tag Application Schedule.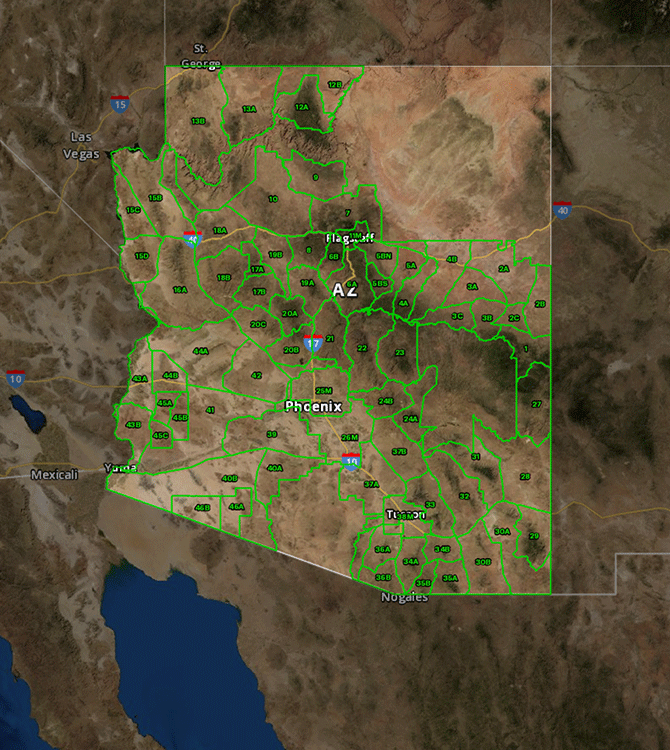 Arizona Unit Map
Arizona Big Game Units
Big Chino Outfitters Hunts the following Units in Arizona.
Arizona Elk Hunting Units
Early and late season units- 1,3a/3c,5a/5b,6a, 7w/7e,8,9,10,23,27
Limited opportunity - 17,18,19,20
Antelope Hunting Units
5,7,8,9,10,17,18,19
Mule Deer Hunting Units
Early and late season units-7,8,9,10,12a/12B,13a/13b,17,18,19,20
Coues Deer Hunting Units
Early and late seasons units - 6,8,21,23,31,32,34,35 ,36